Jody Shafran, Director of Translation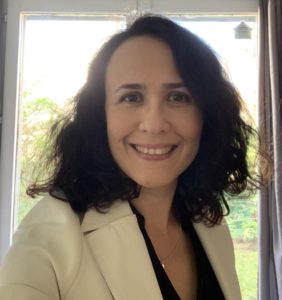 Jody grew up in Japan and the US with a Japanese mum and American dad. Fluent in 4 languages, Jody is a globetrotter… with many degrees! A brand new Bachelor's Degree in Spanish and Japanese from New York University in hand, she set off for France for a year to learn French. Back in Japan, she taught English and Spanish then took an in-house translating position at Japan's oldest pharmaceutical company, Sumitomo Dainippon Pharma. After a second Bachelor's Degree in International Relations at the University of Strasbourg (ITI-RI) and a Master's Degree in International Business at INALCO in Paris, Jody worked in marketing at Make Up For Ever in the prestigious French luxury goods group LVMH for 8 years.
That's when she became inspired to create a customer-focused translation business that emphasises quality. She co-founded VOVF Paris, where Jody happily runs the back office, recruiting translators, managing projects and translating herself as much as she can: "I absolutely love languages, and my job allows me to indulge in my passion all day long. It's my dream job!"
Jody's vast experience in languages, translation, marketing, cosmetics and business is an important resource for VOVF, where your translation needs are in the best of hands.
Veng Lo, Directeur Commercial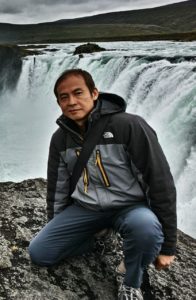 Veng is a human crossroads of cultures! Born in Cambodia with Chinese parents, he spent his early childhood in Thailand and grew up in France. Wanderlust runs in the VOVF family, however. After a Bachelor's Degree in Economics at Université Lumière Lyon II in his French hometown of Lyon, Veng moved to Tokyo where he obtained a Master's Degree in International Business from Senshu University. Two years in Tokyo had only deepened his love for Japanese culture, so Veng stayed on as an economic researcher at the French Consulate in Osaka for 2 more years. Back in France, he discovered his talent in sales. For 5 years, he worked as a Key Account Sales Executive at IBM France, where his sense of people, affability and strong analytical skills earned him the trust and respect of colleagues and managers. That was when he started feeling it: the entrepreneurial itch.
"Although my previous business and sales experience focused on technical jargon and selling strategies, I felt trust was the key to good business – listening to clients and making sure they feel heard is always the best approach." With this in mind, Veng co-founded VOVF Paris.
Fluent in 4 languages, Veng has the ability to see many layers of a problem, which enables him to find holistic solutions. His capacity to listen, confident and easygoing manner, and strong problem-solving skills bring tremendous added value to VOVF. As CEO of VOVF Paris, he is ready to go that extra mile to help you find the best solution for your needs at the best price.
Our Translators
VOVF translators are experienced language professionals who live all around the world and come from all walks of life. Some have writing, language or translation degrees, and have dedicated their livelihood to their passion for words. Others were doctors, lawyers, journalists or tour guides in a previous career, and decided to combine their significant expertise in a specific field with their love of language. At VOVF, our translators stick to what they're good at, translating only into their native language and in the specific areas they specialise in. This way, your text gets the attention and quality it deserves from an expert in your field.
Our translators are nothing if they're not disciplined. Many work from home and juggle multiple jobs and families. We appreciate their sense of responsibility and multitasking abilities. The world is changing and so is the workplace; the 9-to-5 workday and office commutes no longer reflect today's reality. Here at VOVF, we believe in telecommuting and flexible work schedules. We work with our translators and around their individual constraints as much as possible. The only thing we don't compromise? Quality.
---

SINCE 2010
VOVF relies on over 10 years' experience to pinpoint your specific needs and provide translation services that meet them precisely.

50+ LANGUAGES
Whether you're based a few kilometres away or on the other side of the planet, you can count on VOVF. Our multilingual team is ready and raring to go!

Bespoke services
No company is too small or too big: VOVF goes the extra mile in offering bespoke translation services for your needs. Tell us about your project.