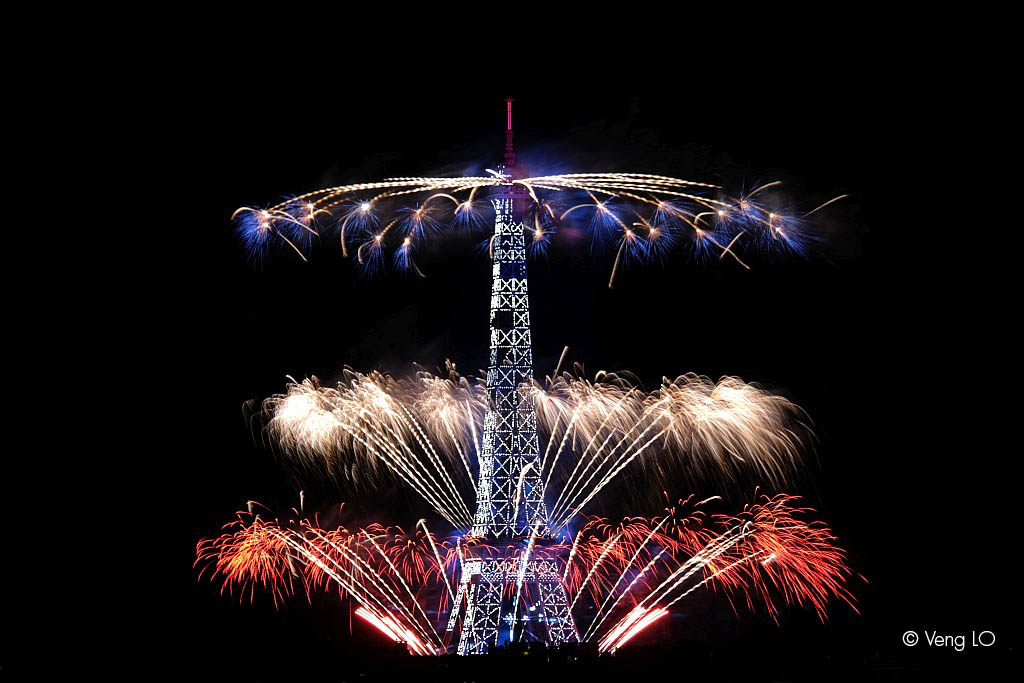 VOVF is a translation and subtitling agency and the preferred translation provider for large companies and SMEs alike in 50 languages.
Our translation agency is based in north-western Paris in the heart of La Défense business district. This area bustles with executives and employees of all nationalities working in the offices and headquarters of French, foreign and multinational companies and corporations.
Rich in linguistic and cultural resources, it comes as no surprise that this area was selected for the new Lycée international de Courbevoie Lucie Aubrac, a public international high school (years 10 through 12) with international baccalareate (IB) curriculums in English, Chinese, and Arabic, catering to many of the bilingual expat families in Courbevoie, western Paris and surrounding suburbs.
Not to be outdone, Paris boasts 3 public international high schools including Lycée-college international de Paris Honoré de Balzac.
Paris: a resolutely cosmopolitan city
Significant Chinese communities, or what the French call 'les quartiers chinois', are located mainly in the 13th, 10th and 18th arrondissements. Amid the flurry of activity, you can hear Mandarin and Cantonese spoken here, as well as other Chinese dialects such as Chaozhou or Wenzhou, and of course other Asian languages such as Vietnamese, Khmer and Laotian. Many Chinese translators at VOVF live in the 13th arrondissement of Paris. The Chinese New Year parade is a wonderful yearly event and a great way to discover and interact with this community.
Many Japanese and Asian shops, businesses and restaurants are concentrated around Rue Sainte-Anne in the centre of Paris. It's a great place to savour authentic Japanese cuisine (and not just the 'yakitori and sushi' French interpretation!), shop, and meet and talk with Japanese residents and tourists.
A sizeable Indian community is present in the 10th arrondissement where tasty Indian cuisine can be relished in a number of restaurants.
When language and culture interact
Paris is a popular tourist destination. When strolling along the Avenue des Champs Elysées, in Montmartre or around the Eiffel Tower, you can hear all sorts of languages. Talk to us about tour guides, translators and interpreters in over 50 languages.
Museums regularly translate their communication materials in several languages. High-end department stores have Chinese and Japanese employees to cater to their Asian clientele. Paris is home to many companies and organisations who entrust their translation, subtitling and interpreting needs to VOVF.
Why choose VOVF Paris Translation Agency?
Bespoke services: VOVF constantly adapts to your needs and is at the ready to help you move forward and achieve success in your projects.
Responsiveness that is exemplary: We know how important deadlines are. We commit to providing quotes very quickly - often within the hour - and for urgent translations, we make sure our turnaround times take your deadlines into account.
Competitive rates: We base our quotes on documents to translate or videos to subtitle. We optimise our estimates to meet your budgetary constraints.
Strict confidentiality: In managing our projects, we apply rules of strict confidentiality to all texts and materials without exception. If you would like to sign a waiver, please let us know, and we can sign yours or provide a standard NDA.
Wide-ranging file compatibility: Our translation agency can work with almost all file formats and types, PC or MAC: word, excel, powerpoint, pages, numbers, keynotes, framemaker, txt, po, html, xml, indd, psd, ai, vsd, avi, mp4, mov, wmv, srt, ssa etc.
Recognised quality: For over 10 years, VOVF has worked alongside marketing et communication organisations and departments. The quality of our services has provided the foundation to our long-term partnerships.
This is our motto at VOVF Translation Agency. Translation is a powerful writing and communication tool, and as wordsmiths, our goal is to create appeal and provide the tools for meaningful exchanges.
Translators at our agency are driven by their passion for language. Their particular skill set allows them to maximise the impact of your message through words, the building blocks of meaning and culture. As a translation agency based in France, our love for language begins with our own. The French language is world-renowned for its beauty, and its contributions to literature, philosophy, history and civilisation are significant.
Let us share our love of language with you. We translate to captivate.